finally, a personalized 
subscription box for babies 
At Stork Post, we curate every single box individually. Every item is hand-selected for your child based on their age and growth stage. No other subscription baby box gives you individually prepared boxes tailored to you and your baby.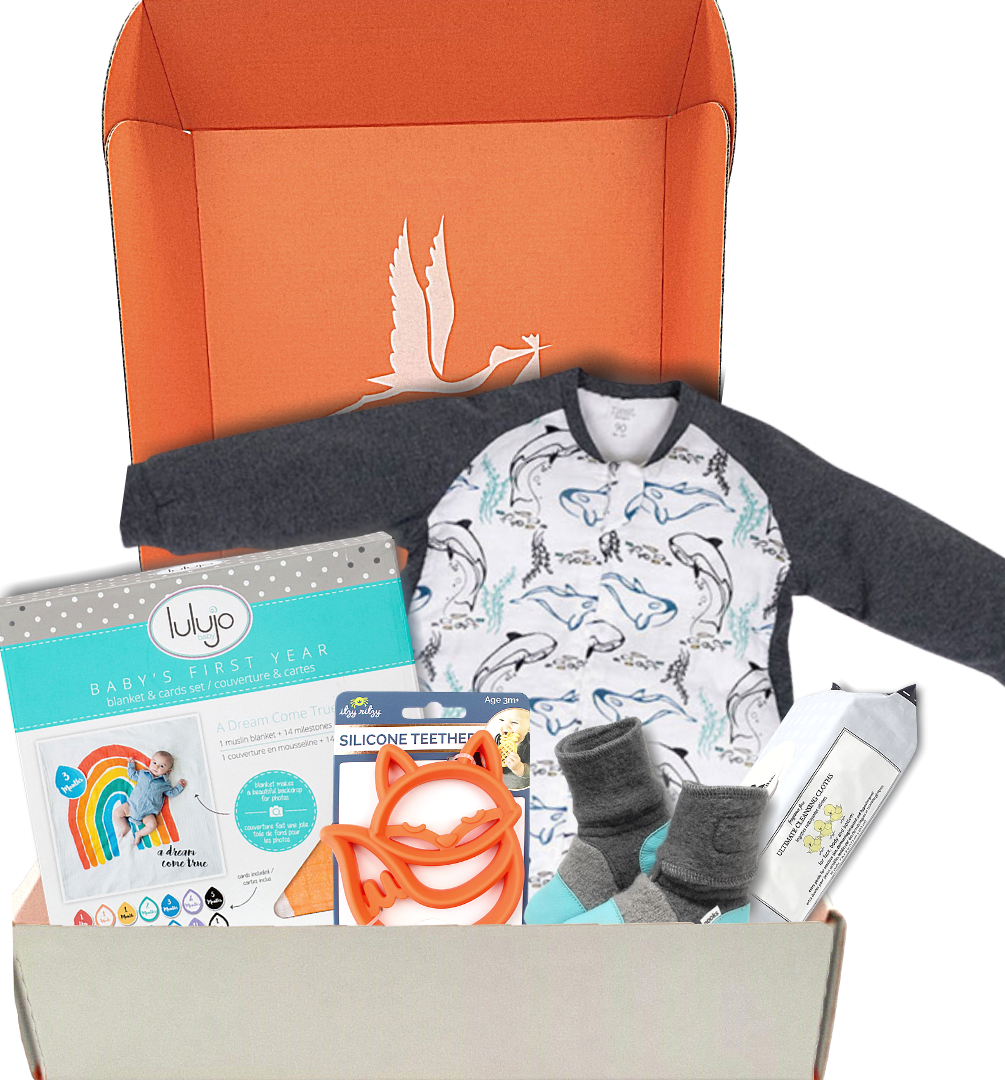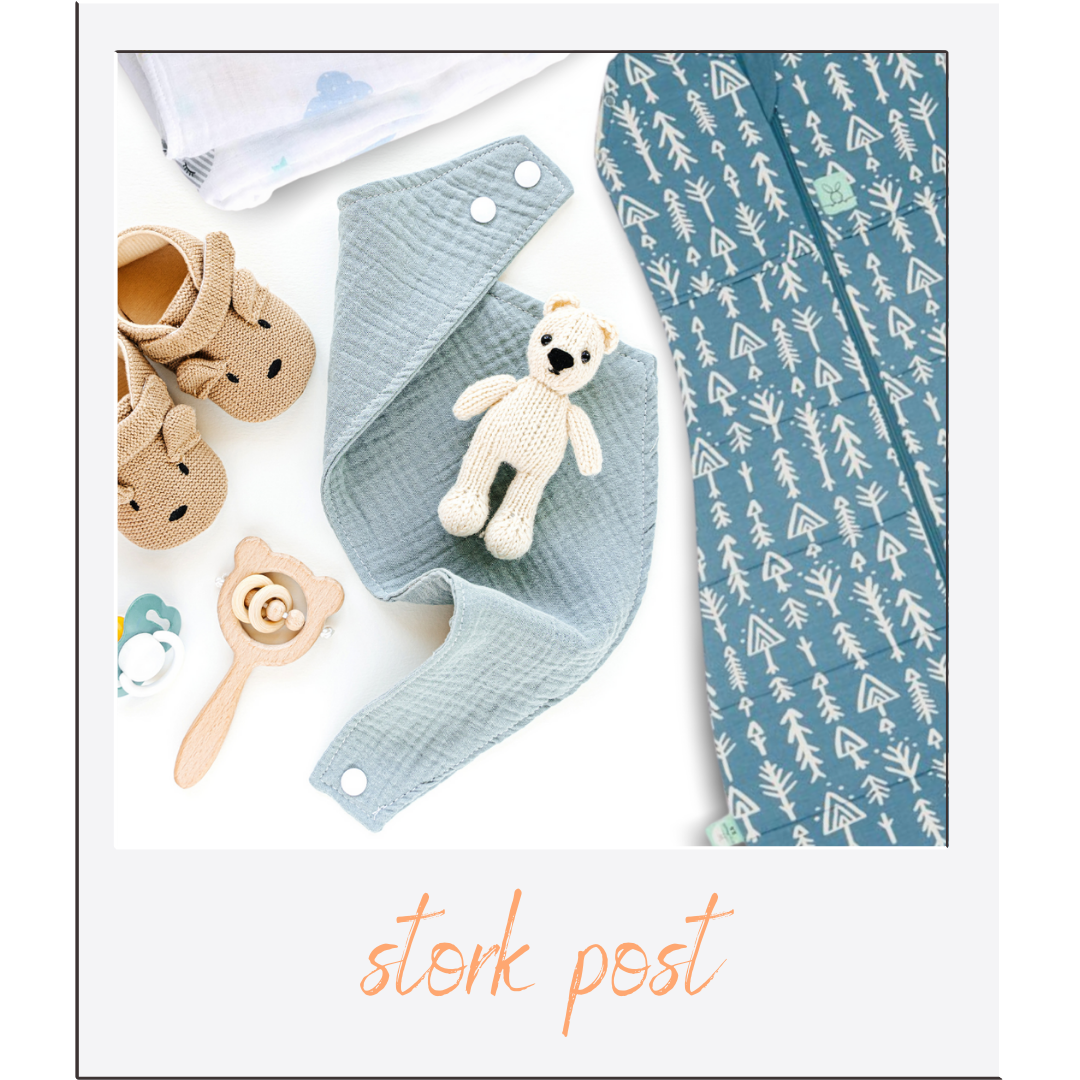 Filled with some of our favourite tried-and-true products, these boxes feature lovingly curated practical baby items to help you with every stage of your little one's development.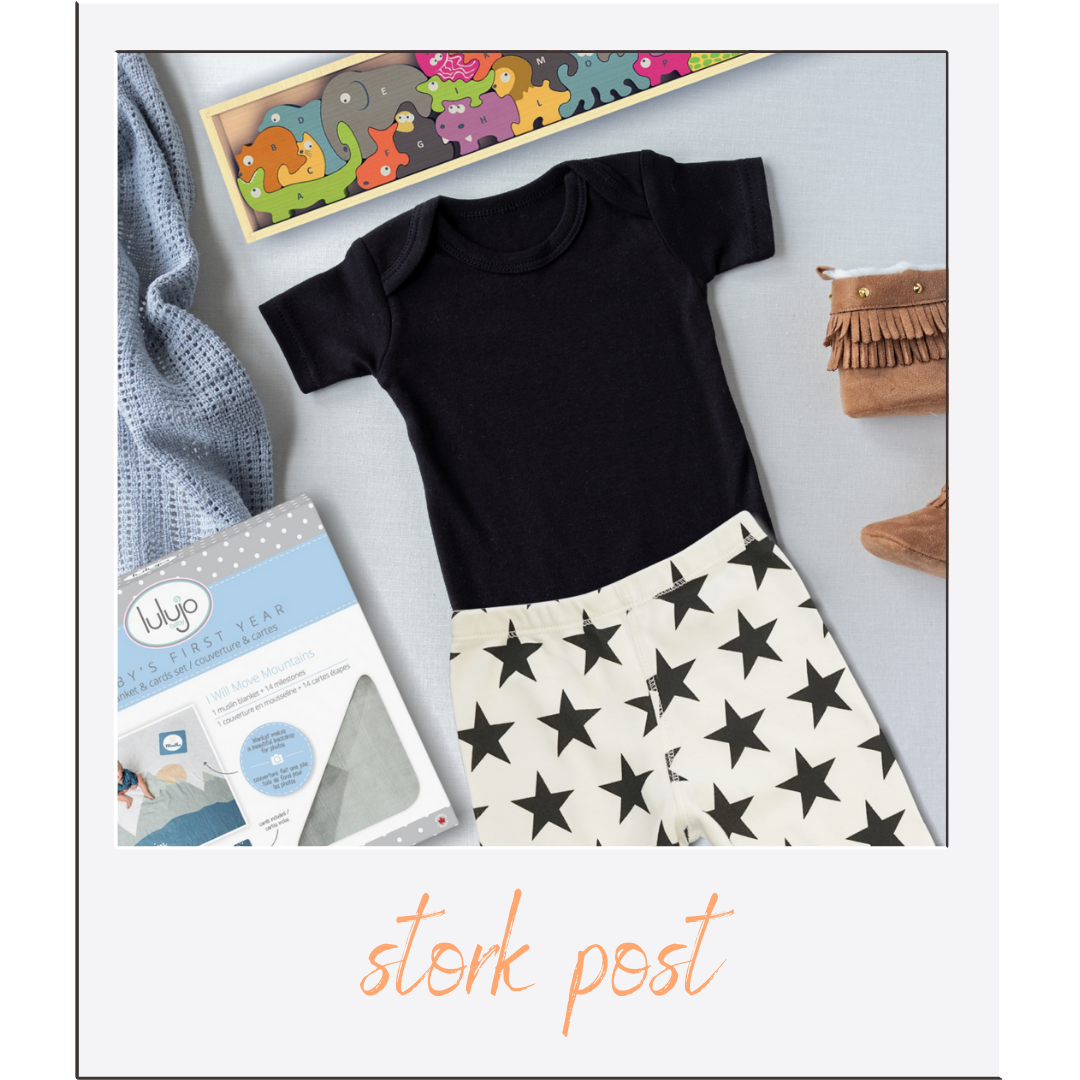 Our seasonal box is loaded with high-end, full-size organic and eco-friendly baby items and guarantees at least one outfit in every box.  Each box is tailored to size up as your little one grows. These boxes are seriously stuffed with goodies.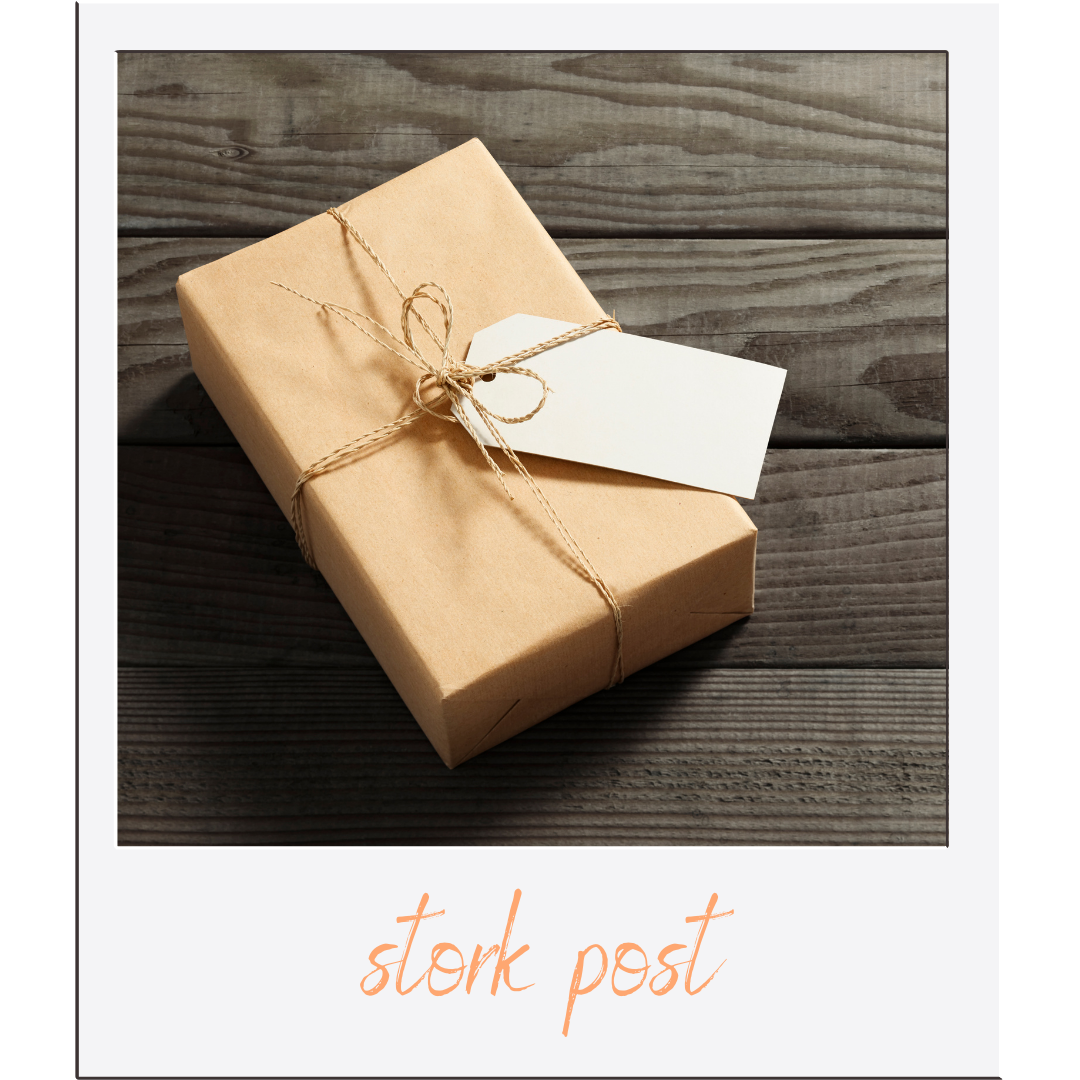 If you want to have more say in what goes inside your baby box, this is for you! Starting with a few secret items, you can then bump up your box to include clothing, toys, body care and even something for mom or dad. 
You want to make the right choices for your child but who has time to check if everything is safe? And often, the products you really want are just out of reach. Let us do the work for you and source the safest and most sustainable items for you so you can rest easy knowing you are helping your little one's future. Plus, we curate every box invdividually so we can target your child's age and devleopmental stage.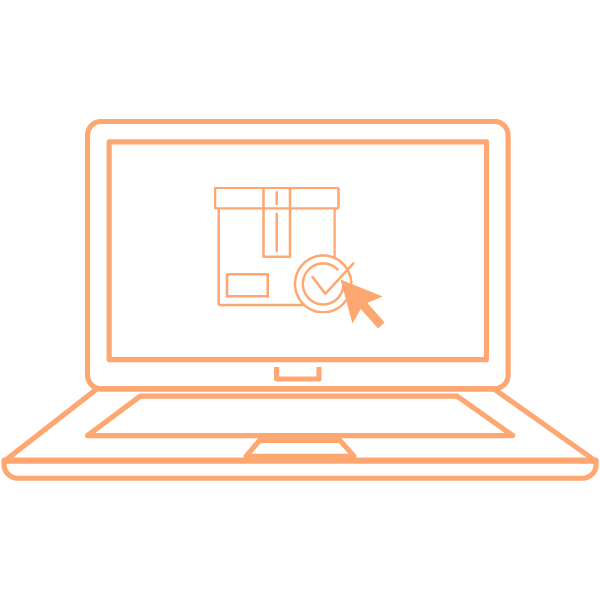 Choose your subscription and tell us your details in our short survey. We begin curating immediately, selecting the perfect items for your child's needs.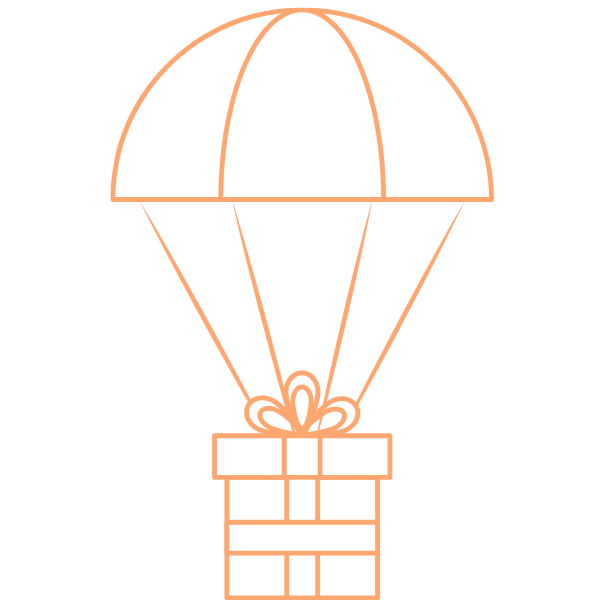 Once we have created the perfect Stork Post, we pack your box for shipment. It leaves our warehouse within 5-7 business days so there is no waiting for months for your first box.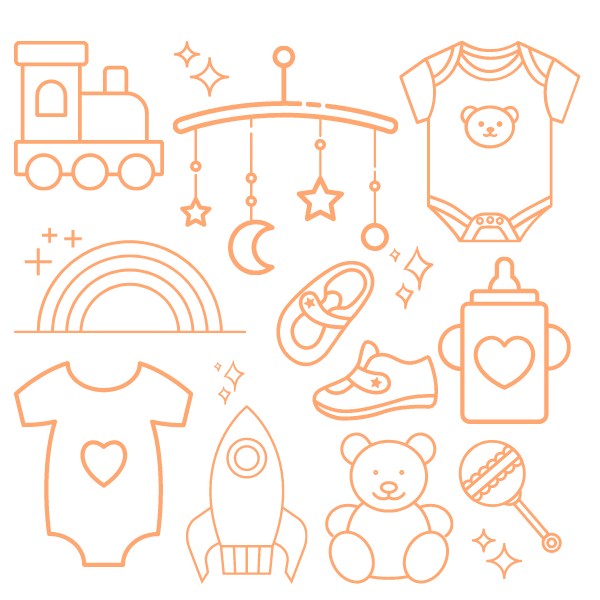 Check out the awesome items and be sure to let us know what you think via social media or email. Be sure to tag #storkpost when you share so we can see it.
everything we do reduces our footprint
We only source products from eco-responsible companies. Our boxes are 100% recyclable and are printed with water-based inks. We use recycled void filler to keep your products safe in transport.
What we look for in our products:
Organic GOTS cotton or bamboo fabrics
Sustainably harvested wood
Natural BPA-free silicone
Water- and soy-based inks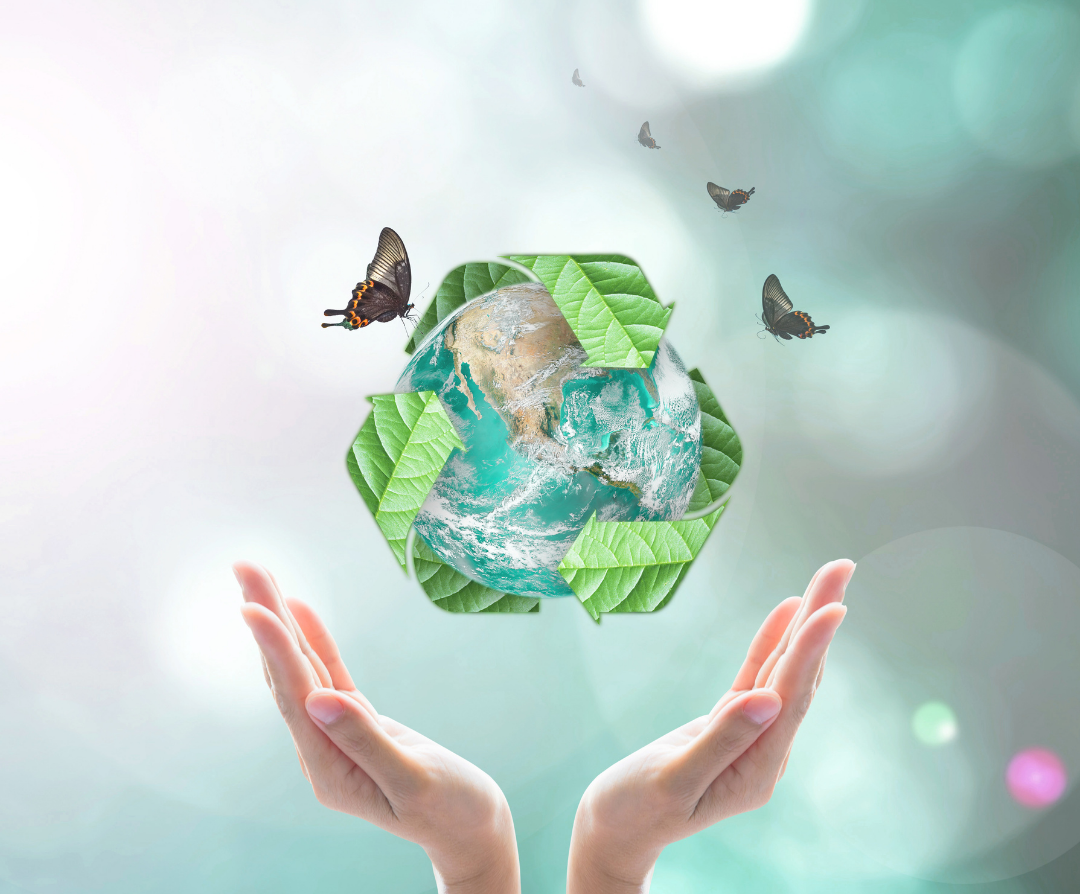 /** * @var $module \Ucraft\Module */ ?>
Lauren Enquist

I have received three boxes from Stork Post so far and I've been consistently impressed. I have always received high quality products that have been well used and loved by my little one. The customer service is amazing. I will be renewing my subscription after my next box. I have also purchased items from StorkPost separately, as well as a customized gift for a friend. Shawna has also recommended products on other occasions that we have since purchased separately and really loved (Nest sleep suit). Shawna definitely knows a lot about baby products! Don't hesitate to subscribe to this box if you are on the fence.

Nisha Abraham

Excellent customer service and efficient and speedy delivery! Products received are good quality, sustainable and customizable to baby's age and needs. Really cute surprises for mom as well.

Laura Cameron

Absolutely love my stork post box! All the items are so practical and great quality. It's important to me to have organic items when it comes to my baby so I appreciate the thought and care that went into picking each item. The convenience of not having to venture out into the world during these unprecedented times is also a huge bonus. I would highly recommend this subscription!

Melissa Salas

I signed up last year for seasonal boxes when Stork Post was just getting started. I have loved receiving the surprise boxes, and the items are awesome. Things I would never normally buy, or local companies I haven't heard about, but which I've enjoyed receiving and using for my daughter. Great quality items also. It's also a great gift box you can give to a new mother, and you can chose the size for the box. The subscription set up has changed a bit, but it looks even more awesome as you can curate the box to your needs, or do the monthly or seasonal subscription.

GirlMeetsBox.com

I am beyond impressed with Stork Post! This is definitely one of, if not the best baby box I have ever received. It was thoughtfully curated and the quality of each item is excellent! From the amazing robe and chocolate for mom to the high quality romper, fork/spoon set, and cool cork toy, this box hit all the right marks. There are very few Canadian baby boxes and to be honest, most don't really spark much excitement for me but Stork Post fills that void. I also appreciate the focus on sustainable items. I am so looking forward to seeing what they do with their next box!

Lisa Charbonneau

I knew I'd love this box just as much as the first one. The outfit and booties are so cute and great quality. My son loves the Safari Story Box. You can never have too much body wash and like that this one is full size. In all, this box is amazing. I highly recommend Stork Post!
OUR ADDRESS


 1706B Kings Road
Victoria, BC
V8R 2P1
Subscribe to our newsletter to be the first in line for exclusive sales, deals and contests.
OUR EMAIL
contact@storkpost.ca